tricia868
I'm getting along alright. I had a stressful few weeks, but a couple days off combined with a visit from Rak helped greatly.
Faire's going on, as are school and internship, so I'm still in a bit of a time crunch, but there's only a couple weeks left in faire season.
I really do want a social life again, and I've been trying, but I've been so exhausted and burned out that it was an uphill battle. So if anyone wants to talk to me or see me in person (depending on logistics/distance), please just drop me a line. I love you all.
ON TO THE AWESOME THINGS:
Click this link if you like watching people dance and raising money for cancer research.
They have a sponsor, so even just by viewing you're raising a little bit of money.
My brother made me the most amazing present. I may have cried. Just a little.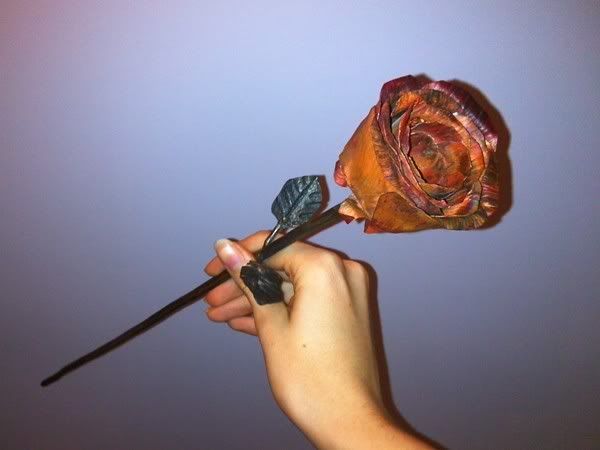 The colors are different in person than they are in the picture (taken with my phone), but the general idea remains the same. The petals are annealed copper, and the stem... I'm not sure, but it's got bits of brass for color/texture. I love it so much.